Posts for: July, 2015
By Kenneth Woo, DDS and Associates
July 30, 2015
As a member of the best-selling pop group Spice Girls, Mel C (AKA Sporty Spice) enjoyed her share of musical superstardom. At the band's peak in the Nineties, the young singer's signature look featured baggy sweatpants, an assortment of tattoos, a nose stud and a gold-capped incisor, front and center in her mouth. Today, Melanie Chisholm is still singing — but now she's a mom, an amateur triathlete… and that gold tooth is just a memory. Not only that, her smile looks more evenly spaced and whiter than it did when she was referred to as the "tomboy" of the group.
What happened? In our view, it all boils down to changing tastes — plus a little bit of help from dental professionals. As the "wannabe" singer proves, there's no single standard when it comes to making your teeth look their best. Your own look is unique to you — and your smile can reflect that individuality.
For example, crowns (caps) are substantial coverings that may be placed on teeth when they are being restored. They are available in three types: gold, all-porcelain, or porcelain-fused-to-metal. The latter two are tooth-colored, while the gold is — well, shiny like gold bling. Which one is right for you? In many cases, it's your choice.
Likewise, dental veneers — wafer-thin shells that can correct cosmetic issues by covering the surface of your teeth — can be made in a variety of shades. Their hues may range from natural ivory to Hollywood white, and everything in between. What's the best color for you? Only you can say.
Some people opt for a "smile makeover" that uses small irregularities in the spacing and color of teeth to create a more "natural" look. Other folks want a perfectly even, brilliant white smile that dazzles the eye. Still others are looking to match or restore the smile they once had — perhaps even re-creating a signature gap between the teeth. As long as there are no other dental issues involved, the choice is yours.
So if you're unhappy with your smile — or if you feel it doesn't reflect the person you "wannabe" — why not talk to us about a smile makeover? Just call our office to schedule a consultation. You can learn more about this topic in the Dear Doctor magazine articles "Beautiful Smiles by Design" and "The Impact of a Smile Makeover."
By Kenneth Woo, DDS and Associates
July 15, 2015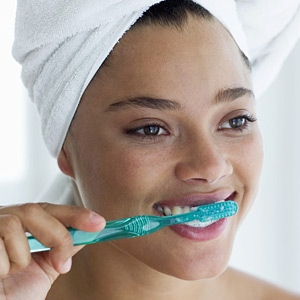 Taking care of your teeth is a life-long endeavor. And like any other aspect of healthcare, it can be costly — from regular dental visits and cleanings to more expensive treatments and procedures for protecting and preserving your teeth.
But what if you're limited in your financial ability — does that mean your dental health has to suffer? Not necessarily — if you're careful to adopt and follow an effective strategy for oral care.
Here, then, are 3 considerations you should keep in mind as you develop your dental care strategy and action plan.
Practice thorough, daily oral hygiene. Many of the potential dental problems people face are the result of not practicing or not properly performing oral hygiene — daily brushing and flossing along with semi-annual dental visits for cleanings and checkups. The aim is to remove bacterial plaque, the sticky film that adheres to teeth after we eat, and keep it from building up on tooth surfaces. Removing plaque reduces your chances of developing the two major dental diseases caused by it, tooth decay and periodontal (gum) disease, which could result in additional treatment costs. However, even with excellent oral hygiene you'll still form tartar (hardened plaque deposits) on your teeth, so professional cleanings are also a must.
Take care of the rest of your health. Your teeth and gums aren't islands unto themselves — your oral health is heavily influenced by other conditions in the body, especially systemic diseases like diabetes or cardiovascular disease. So, be sure you're eating a nutritious diet, follow an exercise plan and see your physician regularly to monitor your health. Your teeth, as well as the rest of your body, will be healthier for it.
Work out treatment plans with us to fit your finances. Unfortunately, there's no guarantee your teeth and gums won't need advanced care sometime in your life, even with proper hygiene and diet. If you're in need of extensive treatment or you feel you need to enhance your smile, talk with us. We'll be glad to discuss your options, and work out both a treatment and financial plan that fits your needs and budget.
If you would like more information on oral care with financial limitations, please contact us or schedule an appointment for a consultation. You can also learn more about this topic by reading the Dear Doctor magazine article "Finances and Dental Care."