Posts for: January, 2015
By Kenneth Woo, DDS and Associates
January 29, 2015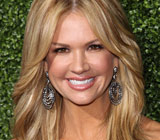 When her daughter Ashby was born in 2007, Nancy O'Dell was overjoyed; but she found the experience of pregnancy to be anxiety-provoking. O'Dell is host of the popular entertainment news show Entertainment Tonight.
After her baby was born she compiled her memories and thoughts into a book for first-time pregnant mothers. The book, "Full of Life: Mom to Mom Tips I Wish Someone Had Told Me When I Was Pregnant," covers a wide range of topics — including oral health during pregnancy.
"While my dental health has always been relatively normal, pregnancy did cause me some concern about my teeth and gums. With my dentist's advice and treatment, the few problems I had were minimized," O'Dell told Dear Doctor magazine. An example of her experience is a craving for milk that started at about the time the baby's teeth began to form. She felt that her body was telling her to consume more calcium.
As often happens with pregnant mothers, she developed sensitive gums and was diagnosed with "pregnancy gingivitis," the result of hormonal changes that increase blood flow to the gums.
"I love to smile," said O'Dell, "and smiles are so important to set people at ease, like when you walk into a room of people you don't know. When you genuinely smile you're able to dissolve that natural wall that exists between strangers."
Contact us today to schedule an appointment to discuss your questions about dental health during pregnancy. You can also learn more by reading the Dear Doctor magazine article "Nancy O'Dell."
By Kenneth Woo, DDS and Associates
January 14, 2015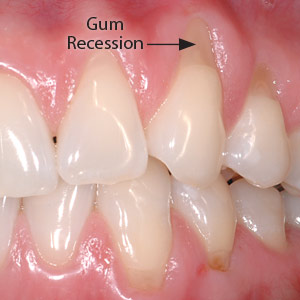 We most often associate plastic surgery with cosmetic enhancements to our outer appearance. While this is their primary purpose, some forms of reconstructive surgery restore lost function and health as well as improve appearance. A classic example is cosmetic periodontal (gum) surgery that restores receded gum tissues that have exposed more of the tooth than is visually appealing.
Gum recession occurs primarily because of excessive brushing (too hard or for too long) or because of periodontal (gum) disease, a bacterial infection that ultimately causes gum tissue to detach and pull away from the teeth. Gum recession not only affects the appearance of the teeth, it can expose the tooth's root surface to further infection and decay. Without treatment, the disease could progress causing further damage with the potential for the tooth to be eventually lost.
In conjunction with plaque removal to stop gum disease and possibly other treatments like orthodontics to correct misaligned teeth, cosmetic gum surgery is used to rejuvenate lost gum tissues around teeth through tissue grafting. In these procedures, a combination of surgical approaches and/or grafting materials are attached to the area of recession to stimulate the remaining tissue to grow upon the graft and eventually replace it.
Donor grafts can originate from three sources: from the patient (an autograft); another person (an allograft); or another animal species, usually a cow (a xenograft). Tissues from outside the patient are thoroughly treated to remove all cellular material and bacteria to eliminate any possibility of host rejection or disease transmission.
Depending on the nature of the gum recession and tooth condition, the procedure can take different forms. It could involve completely detaching the graft tissue from the host site and re-attaching it to the recipient site. But if more of the tooth root is exposed, the surgeon may cover the graft with tissue adjacent to the host site to supply blood to the graft, and affix the loosened pedicle to the graft site. While any technique requires advanced training and experience, the latter procedure involves microsurgical techniques that require the highest levels of technical skill and art.
Cosmetic gum surgery can result in healthier gum tissues and teeth that are less susceptible to infection and loss. No less important, though, these procedures can return a more natural look to your teeth and gums — and a more pleasing smile.
If you would like more information on gum tissue reconstruction, please contact us or schedule an appointment for a consultation. You can also learn more about this topic by reading the Dear Doctor magazine article "Periodontal Plastic Surgery."